Description
Highlight
300W
Plastic body
2 Dough Hook/2 Beaters
Eject Button with Safety Device
1 Year motor Warranty by Faber Malaysia
Accessories: 2 Dough Hook & 2 Beaters
Eject Button with Safety Device: Blocking while the appliance is functioning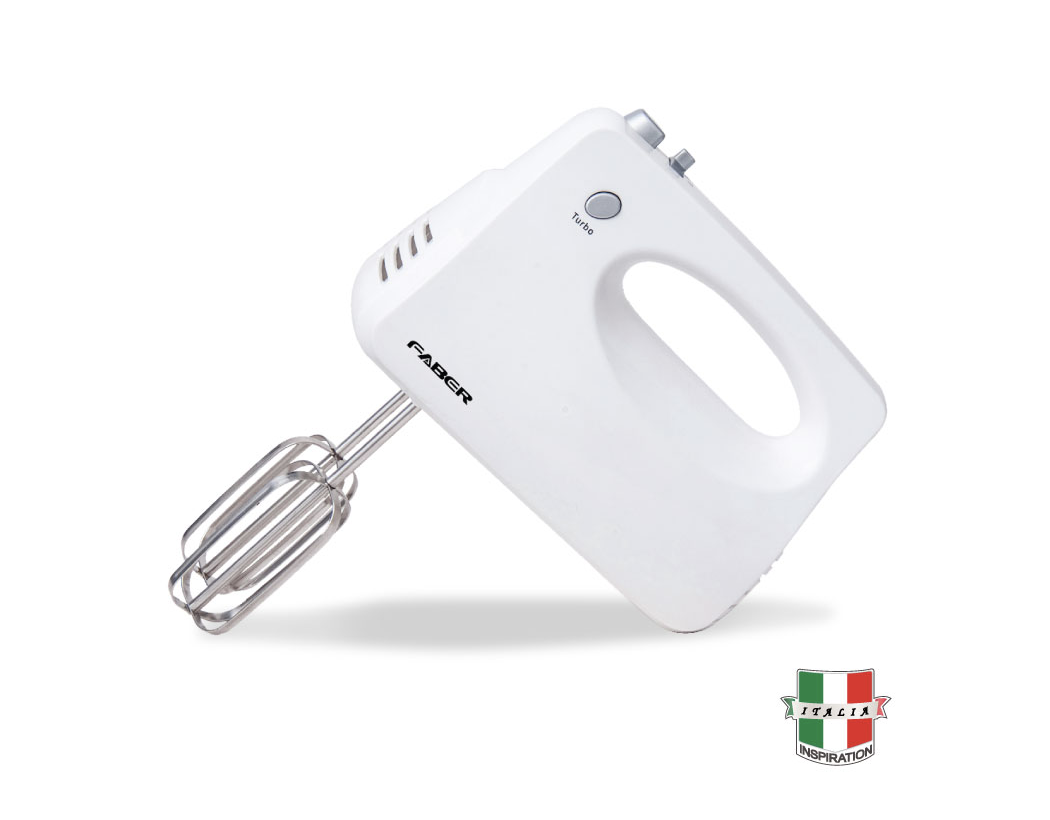 The love of baking is definitely felt the moment that savoury pastry hits your taste buds. A unique passion that exudes warmth and love by tantalising your taste buds. Such a wonderful passion, should never have a hindrance that makes you think twice to get working in the kitchen. Say goodbye to tired arms from all the beating and whisking of those eggs and flour. The Faber Hand Mixer is your solution to a blissful baking experience.
Eject Button with Safety device
The hassle of baking, is cleaning up the aftermath. Greasy and messy batter, is quite troublesome, especially when you need to clean up small spaces in between your mixing blades. The Faber Hand Mixer comes with detachable blades that makes your after-baking experience more bearable. There are instances though, in the heat of the moment, we unintentionally hit the eject button while the mixer is still running, resulting in a bigger mess, with splashed batter all over. The Faber Hand Mixer blocks the blades from ejecting while the appliance is still running, keeping your kitchen and you safe and clean.
Plastic Body
Safety is of utmost importance regardless of what we do. The Faber Hand Mixer is designed with a plastic casing to ensure you that safety. This plastic casing, although pleasant to the eye, also acts as an insulator, especially since high voltage electricity is constantly held in your hand.
Reviews (0)
view all
back
What's in the box
1 x FHM555
1 x User Manual
1 x Warranty Card